Epistemology means theory of knowledge. The epistemology module covers what the definition of knowledge is, as well as how much knowledge comes from perception and how much from reason. It also covers the idea of scepticism.
Moral philosophy is often referred to as ethics. It's about right and wrong, good and bad. This module covers ethical theories, applications of these theories, and the meaning of moral language.
This module covers the concept of God as typically conceived by the three main monotheistic religions. It covers whether such a concept is possible as well as arguments for and against the existence of God.
Philosophy of mind looks at what minds and mental states actually are. This module covers various theories which say the mind is a physical thing and others which argue it is non-physical.
Like this website, my philosophy tutoring programme is designed to get you the best possible exam results without wasting time!
Download A* grade example essays based on the AQA philosophy A level syllabus and be prepared for every potential 25 mark question!
Example essays are the most effective way to revise because they enable you to cover both the course content and exam technique simultaneously. Each document also includes a short essay plan to help reinforce how to structure your essays to achieve maximum marks.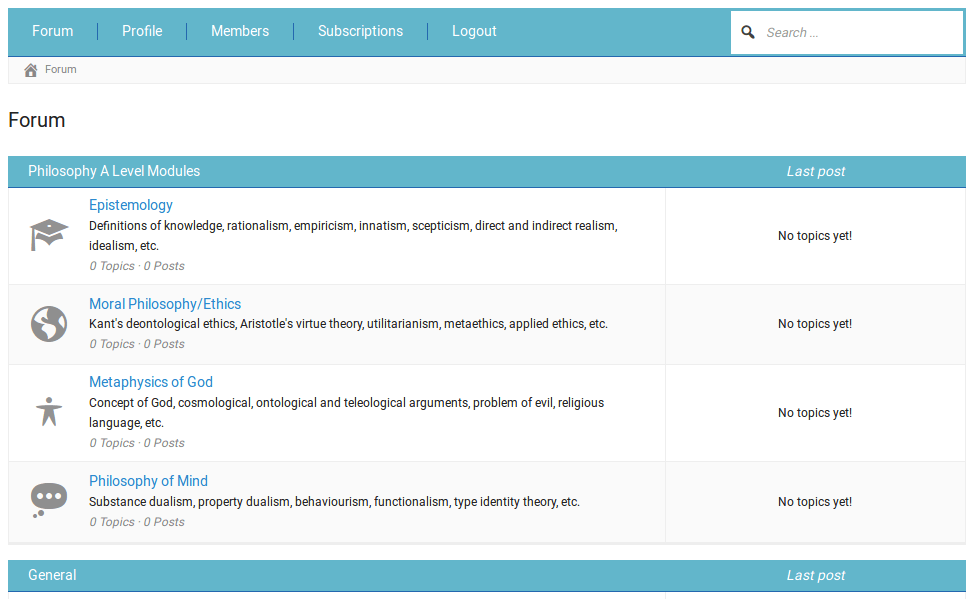 The newly created forum enables you to ask other students questions and discuss the philosophy A level course and exam.